Vitamin C Organic Acerola
Op werkdagen voor 16:00 besteld, morgen in huis.*
Free shipping from €20
Information about Vitamin C Organic Acerola
Vitamin C Bio Acerola is made from 100% organic Acerola extract. This product contains no additives or artificial substances and is of high organic quality. Read the label yourself: organic acerola berry extract and vegan cellulose, nothing else!
In particular, acerola is a potent source of vitamin C. In addition, the fruit also contains several other vitamins, such as vitamins A, B1, B2, and B3 and carotenoids.
One capsule contains 96mg equivalent to 120% of the 'recommended daily allowance' per day.
Vitamin C has many functions
helps the immune system
helps with tiredness/fatigue
is important for blood vessels
supports the formation of collagen n
supports the bones
helps to care for the skin from the inside out
How do you use it?
Recommended use: 1 capsule per day. Take just before or after a meal.
Can I open the capsule?
Yes, you can open the capsule to take out the contents and, for example, mix it with a yogurt or smoothie. Dissolving in water or juice is not recommended.
How much is in a pack?
Content: 60 vegan capsules (enough for 60 days)
What are the ingredients?
Organic acerola berry extract, vegan cellulose
Does this product contain allergens?
No, this product is soy, gluten and nut free.
What is the best way to store this supplement?
Store unopened or opened in a dark place.
What is the current shelf life?
12-2023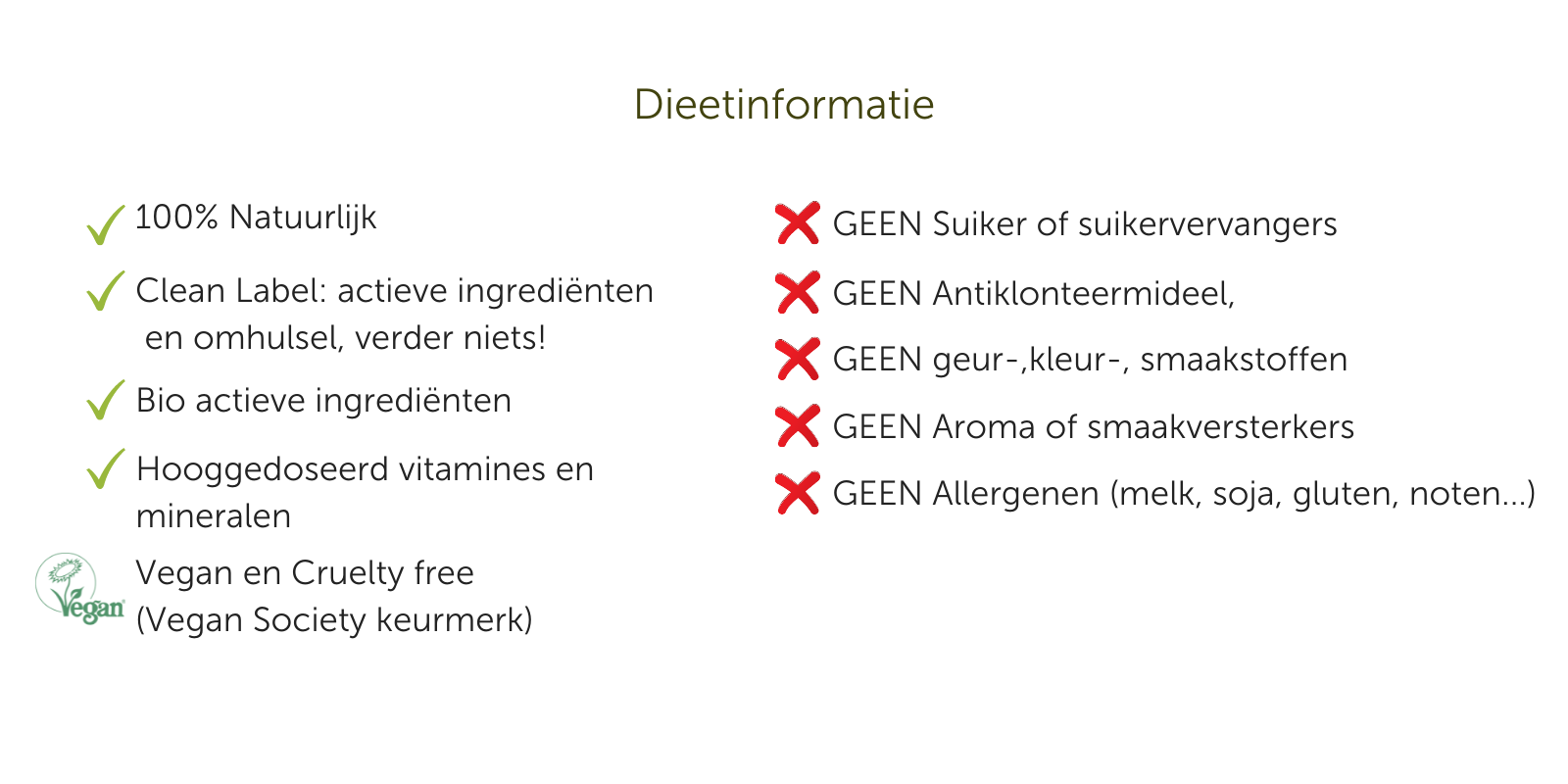 Hannah
12-10-2021 11:00
Extra ondersteuning voor de wintermaanden. Biologisch en zuiver. Ik ben heel tevreden
5
stars based on
1
reviews

Hannah
12-10-2021 11:00
Extra ondersteuning voor de wintermaanden. Biologisch en zuiver. Ik ben heel tevreden
5
stars based on
1
reviews